Greenhouse Grower®, Greenhouse Grower TECHNOLOGY®, and GreenhouseGrower.com represent the best interests of the commercial greenhouse ornamentals industry with a focus on the knowledge and tools to sustain and enhance the industry's vitality and profitable growth. Our readers are growers of floriculture crops, including bedding plants, potted plants, fresh cut flowers, potted foliage plants, greenhouse vegetables, container perennials, plugs, woody ornamentals, and other floriculture crops.
Greenhouse Grower's corporate headquarters are located in Willoughby, OH, where the parent company, Meister Media Worldwide, was founded in 1932. The Horticulture, CropLife Media, and International Groups also are located there. Other offices include:
Memphis, TN — Cotton Grower headquarters
Modesto, CA — Western Fruit Grower headquarters
Orlando, FL — Florida Grower headquarters
Guadalajara, Jalisco, Mexico – Productores de Hortalizas®  headquarters
Our Team
Editorial Team
Sales Team
Karen Gerome – Publisher
[email protected]
Karen Gerome joined the U.S. Horticulture Group of Meister Media Worldwide in July 2018 serving as Publisher of Greenhouse Grower®.  As publisher, she focuses on brand management, growth, and development as well as client and business relations. With over 12 years of media experience, Karen brings an expertise in the Agriculture, Turf and Ornamental markets.   Karen is a graduate of Marietta College and an association member of Responsible Industry for Sound Environment (R.I.S.E).
Gregg Langermeier – Senior Account Manager
[email protected]
Gregg Langermeier has served the ornamentals market as a Senior Account Manager for the past 9 years working with the Greenhouse Grower® and Greenhouse Grower® TECHNOLOGY brands. His focus is on key accounts throughout the U.S. providing customers with multi-platform marketing solutions. Gregg is a graduate of The Ohio State University.
Jorge Abrego – Western Account Manager
[email protected]
Jorge Abrego, Custom Marketing Strategist, provides account management and strategic planning expertise to clients looking to leverage Meister Custom Marketing Solutions across the breadth of MMW brands and markets. With more than 20 years of ad agency and media sales experience, Jorge helps clients create meaningful engagement with their audiences via content marketing and integrated media campaigns at all levels of the marketing funnel. Jorge holds a bachelor's degree in international marketing from California State University at Long Beach.
Amanda Champa – Client Development Specialist
[email protected]
Amanda Champa is the Client Development Specialist at MMW, focused on Greenhouse Grower®, Greenhouse Grower® TECHNOLOGY, CropLife®, CropLife IRON® and PrecisionAg®. She is responsible for cultivating and developing relationships with existing and prospective clients. Amanda is a graduate from The Ohio State University with a bachelor's degree in agricultural communications and joined MMW in May of 2018.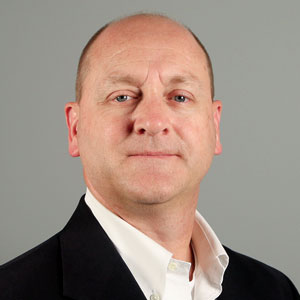 Scott McMurray – National Accounts Manager
[email protected]
Scott McMurray is the National Accounts Manager across all of Meister Media's crop brands. He has responsibilities for large accounts within row crop, diversified, and specialty crops, as well as the influencer market of retailers, distributors, consultants, and advisors. Scott has a Bachelor of Science degree from The Citadel and a master's degree from NC State University. He joined MMW in 2017 with 10 years in agricultural marketing and 20 years of advertising experience.